About Our Space
---
WorkwildTM is a concept in the world of co-working spaces which is creative, innovative and evolutionary. It brings in the combined essence of connect, innovate and evolve where work is not just work, but a complete experience in itself leading to growth and enhancement of individuals, teams and companies.

We have a holistic approach towards work and therefore rejuvenation, games, entertainment,food and commuting are as important element at WorkwildTM as is the work space. We believe in leaving impressions and strive to create experiences. Hence when you approach us for shared spaces, it is a very small part to offer. We have a world of opportunities that redefine your horizon of growth and expansion like networking events, talks, workshops, meeting potentials and thinking big. Shared spaces have never thought so wild in terms of growth before. We are building a community and we aim to achieve a worldwide presence so that you can have access to our multiple locations
through a centralized control.
Office Open Days
Monday to Friday
No. of Space Available
Not specified
Preferred Skills
Any Skills
Facilities Available
Internet / WiFi, Reception Area, Office Desks / Chairs, Conference room, Furnitures / Bean bag, Whiteboard / Projector, Printer / Scanner, Landline / Fax, UPS / Invertor, Locker / Cupboard, Air Conditioning (AC), Fan / Cooler, Cafeteria / Dining Hall, Microwave / Fridge, Coffee / Tea Dispenser, Abled-friendly Facility, Event Space / Floor Space, Play / Gym Space, Indoor Plants, Two Wheelers Parking, Four wheelers Parking, Library / Reading Area
Our Space can also be rented for
Meetups - Small Group meetings
Accessible & Nearby to
Hotels / Restaurants, Coffee / Bakery Shop, Pizza / Burger Shop, Bank / ATM, Bus Stop, Railway Station, Taxi / Auto Stand
Security Check
Please do bring one of your acceptable valid Photo ID or documents (Driving licence, Passport, etc.) during your first visit to our office space. It's just to check and verify your name, contact details and to keep the space safe for everyone. Thanks for understanding.
FEATURED SPACE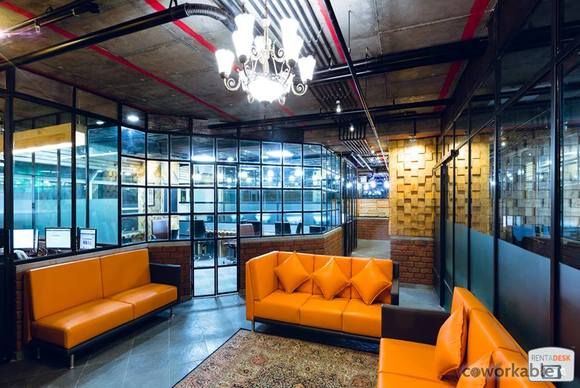 Hyderabad, India
INR 6000 / 1 Month
---
MORE INFO
Want to quickly find Affordable cost Shared office spaces at your convenient locations?